TOGETHER. UNSTOPPABLE.
Want to improve and automate the delivery and use of financial services?
The financial technology industry has reached a record high in the last year, with three out of four consumers using online money transfer and payment solutions. That's why businesses are betting on every type of contactless payment and technology-enabled transaction.
Build a fintech platform that will increase your efficiency, make your business flexible, and ultimately meet your customers' needs.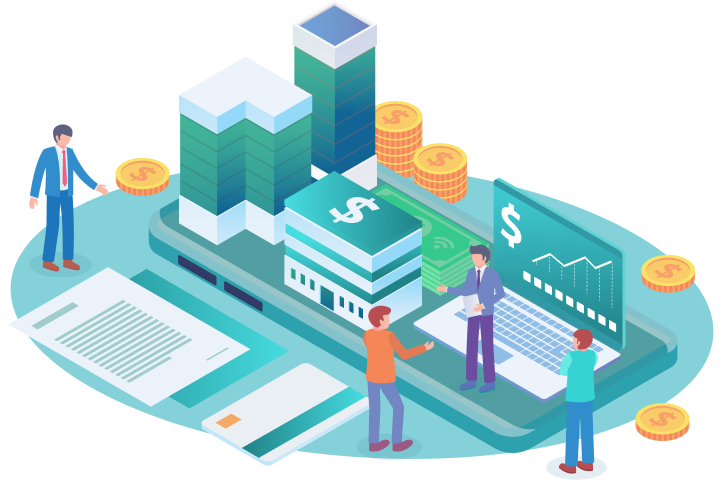 Your fintech partner
Technical expertise
Our cloud and software development experts provide tailor-made solutions to fit your needs.
Domain knowledge
We know where the modern market is headed. At Typeqast, we have a proven track record with innovative fintech companies in Europe.
Security and regulations
We always develop your software with the essential security and compliance standards in mind.
Agile software development
We build high-quality, unique software to support your processes and grow your fintech business.
Slideshow Items
FintechOS is an innovation acceleration technology that enables fast, plug & play, comprehensive digital transformation with highly competitive operating costs. FintechOS has been growing very fast, so customer demands have been increasing exponentially. This created a need for a modern and scalable product. Typeqast stepped in and formed a team of six senior backend developers that helped with the improvements and worked towards migrating the existing solution to the cloud.

FintechOS

Sweetpay has been a part of Financial Tech Sweden since 2016 and was on a mission to create a next-generation platform for fair payments. Their biggest challenge was to improve high availability, new approaches, and modern cloud solutions. Together with Typeqast, Sweetpay decided to go the DevOps route and fully integrate AWS as a cloud provider in the IT infrastructure. The new approach meant more agility with SCRUM as the underlying methodology.

Sweetpay

Link Asset Services is an internationally operating company, part of Link Group's Asset Services division, and works in partnership internationally with almost 7,000 clients. The clients of Link Asset Services include asset managers and investors, business managers, asset owners, trustees, issuers, and borrowers.

Link

Franx is a fintech company that offers a solution for secure foreign exchange (FX) conversions and both international and SEPA payments. Features regarding payments required a visual overhaul, and amendments had to be made to improve the overall experience of making payments as a user. Franx partnered up with Typeqast to face this challenge together.

Franx
Staying on top of the competitive market and keeping up with the fast-changing user experience features in the Fintech industry requires an experienced team of developers. As your IT partner, we can provide highly-skilled professionals to help you overcome your development hurdles. Whether you are a small business, an enterprise, or still in the phase of planning out your Fintech venture – there is always an additional step that can take you to the next level.
Developing a new platform or increasing its functionality is a lengthy process. Our team helps you build the digital solution from the prototype to the final product. With our Service Desk, we can also manage your software to resolve bugs and report issues as quickly as possible. And the best part is that you will always keep full ownership of your software!
How do we do this? Either we supply a fully balanced development team of backend developers, frontend developers, QA, DevOps, and a SCRUM Master (Team as a Service / TaaS), or we form a hybrid team with your employees on your side and our technicians on our side. In both cases, your product owner defines the roadmap, and you will always own the code.
With Typeqast, you don't need to find and hire the right developers yourself. Our team consists of highly-skilled and experienced software developers that are used to developing in cloud environments. We can provide you with a multidisciplinary Agile team with UX and UI specialists, DevOps, Software Engineers, and QA Engineers responsible for delivering the platform you envisioned.
Which competencies can we deliver?
✔ DevOps engineers that know the clouds and principles such as CI/CD and IaC
✔ High-code experts in experienced in Java, Angular, React, Vue.js, NET, PHP
✔ Low-code professionals experienced in Mendix, Appian, and Pega
✔ QA engineers
✔ Cyber security and Cloud consulting teams
Are you a fast-growing Fintech company but find it challenging to sustainably improve and develop processes?
With our SCRUM-led approach, you will receive feedback regularly – directly from stakeholders, including customers – through sprint reviews. This enables applying corrections early in the process, saving time and money.