TOGETHER. UNSTOPPABLE.
Industries
FinTech
The growing importance of innovation coupled with extensive use of technology has changed the face of banking and finance worldwide.
At Typeqast, we combine our in-house technical expertise together with relevant domain knowledge to offer tailor-made solutions for Fintech companies aimed at improving their efficiency, making them more flexible, and ultimately meeting the needs of their clients.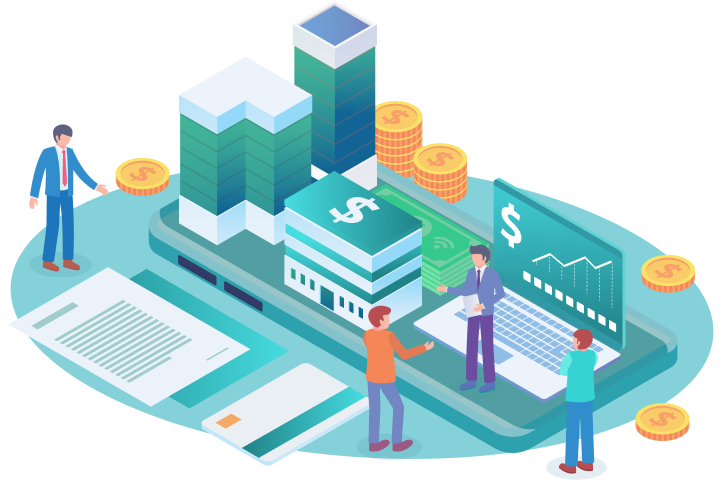 Your fintech partner
Technical expertise
Our cloud and software development experts provide tailor-made solutions to fit your needs.
Domain knowledge
We understand your needs. At Typeqast, we have a proven track-record with innovative fintech companies.
Security and regulations
We always develop your software with the essential security and compliance standards in mind.
Agile software development
We build high-quality and unique software to support your processes and grow your business.
Slideshow Items
ServiceHouse is an innovative, service-oriented company in the field of sustainable energy and mobility. ServiceHouse is busy building a second-generation customer platform, through which energy producers can generate extra income and strengthen their customer relations.

ServiceHouse

Link Asset Services is an internationally operating company, part of Link Group's Asset Services division, and works in partnership internationally with almost 7,000 clients. The clients of Link Asset Services include asset managers and investors, business managers, asset owners, trustees, issuers, and borrowers.

Link

Franx is a fintech company, a subsidiary of ABN AMRO, which offers a solution for secure foreign exchange (FX) conversions and both international and SEPA payments. Users of the platform have a multi-currency account, which gives them control of their transactions and payments.

Franx

Sweetpay is part of Financial Tech Sweden since 2016 and on a mission to enable a next-gen platform for fair payments. This fast-growing, innovative branch of the company is working hard to bring together the best technology, design and innovative thinking to build the future in FinTech.

Sweetpay
Staying on top of the competitive market and keeping up with the fast-changing user experience features in the SaaS industry requires an experienced team of developers. We are here to help. As your IT partner, we can provide you with dedicated developers that can fix your development hurdles.
Do you want to develop your idea into software or improve your current platform? The development of a new platform or functionality is a lengthy process. Our team helps you build the platform from prototype to the final product. With our Service Desk, we can also manage your software to resolve bugs and reported issues as quickly as possible. And the best part is that you will always keep full ownership of your software.
How do we do this? We work with hybrid teams through nearshoring. This means that part of the team works at your office and another part works abroad. Your Typeqast product owner will be the intermediary between your company and the development team, to ensure smooth and quick communication.
With Typeqast, you don't need to find and hire the right developers for the project yourself. Our team consists of high-skilled and experienced software developers that are used to developing in cloud environments. We can provide you with a multidisciplinary Agile team with UX and UI specialists, DevOps, Software Engineers, and QA Engineers that are responsible for delivering the platform that you envisioned.
What kind of teams do we deliver?
✔ DevOps engineers that know modern principles such as CI/CD, and IaC.
✔ Java Software Engineers that can design and implement microservices using Java 11 & Spring Boot 2.
Are you a fast-growing SaaS business, but find it challenging to improve business and development processes in a sustainable manner?
Together with Typeqast, you are able to fully integrate AWS as a cloud provider in the IT infrastructure. This means more agility with SCRUM as the underlying methodology.
With our SCRUM-led approach, you will receive feedback regularly – directly from stakeholders, including customers – through sprint reviews. This enables applying corrections early on instead of later in the process, which saves money and time.